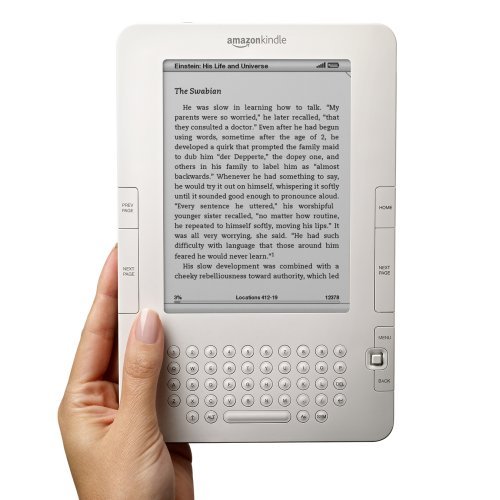 Having had much success with the Kindle 2
(in part thanks to Oprah's recommendation), Amazon is rumored to be releasing a new widescreen version soon.
Apparently the new device will have dimensions closer to a standard newspaper, and it's expected that several large newspapers (such as The New York Times) will partner with Amazon and implement a system to charge for content.
Over the weekend invites were sent out for a press conference later this week.  It's possible that this conference could be the anticipated announcement of the Kindle 2
Widescreen!
Editor's Note: the image to the right is the original Kindle 2; no sneak preview is available of the widescreen version yet, so you'll have to use your imagination for now